REI Engineers provides engineering solutions and consulting services geared specifically for the construction and maintenance of your facilities.
With an unwavering commitment to excellence, we are invested in both our clients and our employees.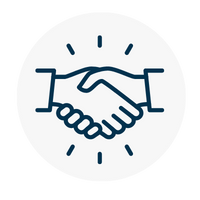 PROACTIVE APPROACH
 Our team of experienced professionals are dedicated to delivering high performing solutions while staying on time and on budget and maximizing value.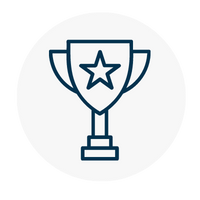 INVESTED IN YOU
REI is invested in both our clients and our employees. We believe in the value of our communication and collaboration with our clients in long-term relationships, so that we become a part of the same team.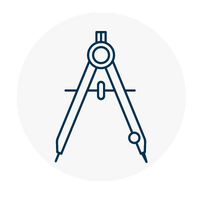 CUSTOM SOLUTIONS
We don't believe in a one size fits all mentality when it comes to working with you. This means that your project solutions are created from scratch and not from reused plans of previous projects. 
In 1997, Roof Engineering, Inc. was founded in Raleigh, North Carolina with the goal of delivering best-in-class roof consulting services for clients throughout the Carolinas.  With a focus on servicing public entities, including K-12 Schools, Universities and Municipalities, our geographic footprint and client diversity expanded rapidly.
In 1999, to better serve our growing client base, branch offices were opened in Charlotte and Greenville, NC and offerings were increased to include full building enclosure consulting.  In 2006, we expanded into South Carolina with the acquisition of REI Consulting of Charleston.  In 2008, the firm was sold to its employees through an Employee Stock Ownership Program (ESOP) and, shortly thereafter, rebranded as REI Engineers, Inc.
Since then, growth has progressed through continued acquisition of established firms including Hentz Engineering (2016), Construction Science and Engineering (2018) and Roof Engineering Associates (2020).
Through this growth our client types have increased and our engineering service offerings have expanded to include forensic engineering, litigation support and pavement management, to name a few.
We take pride in our ability to forge relationships and work collaboratively to solve complicated problems.  We work within our clients' budget and scheduling restrictions to provide personalized service while holding the health, safety and welfare of the public paramount; resulting in maximum value to those we serve.
Today, REI Engineers is a thriving engineering firm with a team of over 80 professionals.  Despite its growth, REI Engineers remains true to its founding principles of providing innovative, client-focused engineering services. We are dedicated to designing solutions that last and building long-term relationships with our clients by delivering value in the services we provide.
We are team of talented engineers and industry professionals in 8 locations across the United States. Our people are what make working with our team a truly unique experience.